Celebrating Walmart & Sam's Club
Local Walmart & Sam's Club stores raised funds and awareness for Children's National Hospital in June and July during their annual Children's Miracle Network campaign. This marks their 34th campaign for us and we are inspired by their efforts in raising $398,998 for Children's National!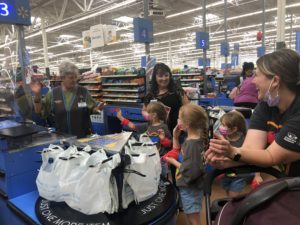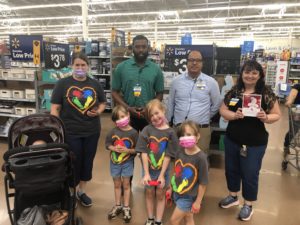 Our Children's National 2021 Miracle Network Champion family even stopped by their local Walmart's in Fredericksburg, VA during the campaign to show their gratitude for the unwavering support and generosity. Brianna's parents, Elisabeth & Phillip, have previously worked at the Walmart they visited and recognize the tremendous efforts of the annual campaign from all 54 Walmart & Sam's Clubs who support Children's National!
Shout out to Store #5968 in Washington, DC, our highest fundraising store, for raising $20,887 this year! Store #5968 made sure to ask every customer at the register and hosted several successful fundraising events that brought so much energy which motivated customers to support the campaign!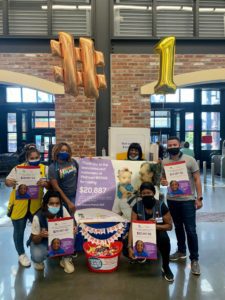 We are so proud of  Walmart & Sam's Club champions and associates who rally behind this campaign each year with enthusiasm and passion to Change Kids' Health, Change the Future. Together, we can help children grow up stronger!