Why do I Extra Life?
This post was written by first-year Extra Lifer Marc Sevigny playing for Children's National Health System. You can learn more about Extra Life at extra-life.org. 
Hi all,
My name is Marc. This is my first year with Extra Life, the first of many, I'm sure. I'm already so touched by the community and the help that has been offered to make sure that my streams are as successful as they can be. I can't imagine being apart of a better charity group than this. Our local team here in Washington D.C has been amazing.
I found Extra Life during work one day. The first thing I noticed was the ad graphic that espoused "National Game Day" as November 2nd. This caught my eye especially because November 2nd happens to be my birthday. So, this year I decided that I would ask my family and friends to donate what they normally would give as gifts for my birthday to my fundraiser. I even asked a couple of friends that were donated out to donate what they would spend buying me a beer for my birthday which turned out to be a surprisingly successful tactic.
On top of being my birthday, however, the charity has a much more personal connection to my family and to me as a father. While I acknowledge that our experience was nowhere near the length or as trying as many, it was a time filled of fear and uncertainty of what was happening. One of our friends told me during a time of reflection that there is no Olympic medal for the parent who has the worst experience, its all bad.
We took Emma, my youngest daughter, in for a 3-day weight and bili check at our family practice clinic. It was a follow-up from her initial outpatient newborn visit because her bili was elevated. So we took her home, laid her in front of the windows to get some sun and came back the next day. I was still in the Navy at the time so this was at the base clinic. An astute pediatric Nurse Practitioner recognized that her temperature was low, which she explained as a sign of infection but was unclear as the source. EMS was called and we were taken to the community Emergency Room 30 minutes away.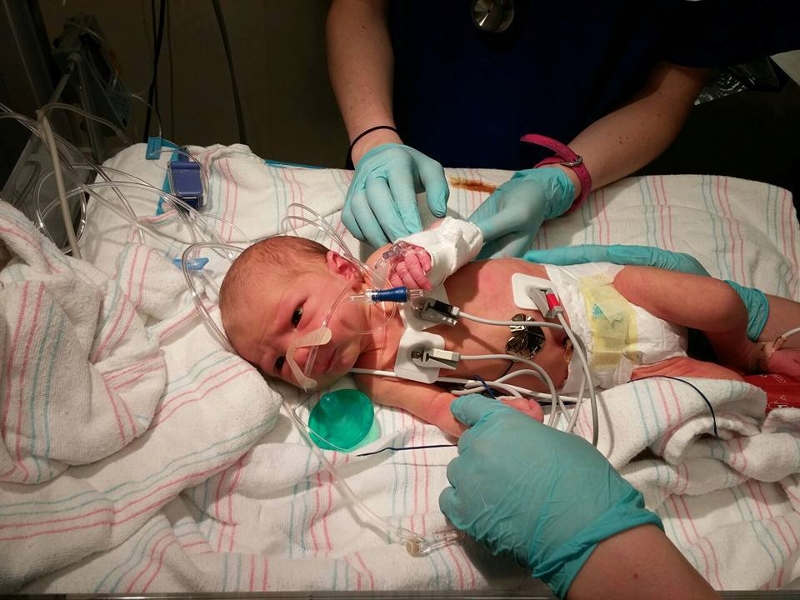 When we arrived at the ER, it was determined by the on-call pediatrician that she needed a higher level of care than the hospital could provide and that she was calling for the SkyBear flight team to come transport them to the NICU at Children's National. My wife and I were scared. We were concerned that she was sick because we did something wrong as parents. We were afraid and there was a lot of uncertainty. My wife held me as I sobbed into her shoulder.
When the flight team arrived, the flight nurse, Laura, talked to us personally after taking report from the Emergency Room team. She talked to us about what was happening, I think we signed some paperwork, she further consoled us, alleviated our fears, let us know that Emma would be tucked in, waiting for us when we got to the hospital. She was amazing. I would give anything to thank her in person again. If there was one person on the team that cared for her during her time with Children's, my fundraiser would be dedicated to her.
We drove the 2 hours to Washington D.C. and reunited with our baby in her heating crib at the NICU. The on-call attending met with us and discussed the plan. Over the next 10 days, blood tests were ran and IV antibiotics were administered. She was a little trooper through the whole ordeal, barely flinching or crying when they drew blood. The team was extremely professional and amazing from the neonatologists to the nurses. We were included in every step of the planning process and were even included in the daily rounds of the physicians. We were discharged to home after her blood cultures returned back negative. They never discovered the source of the infection, however, we are extremely grateful for the attention and dedication of the Children's National staff.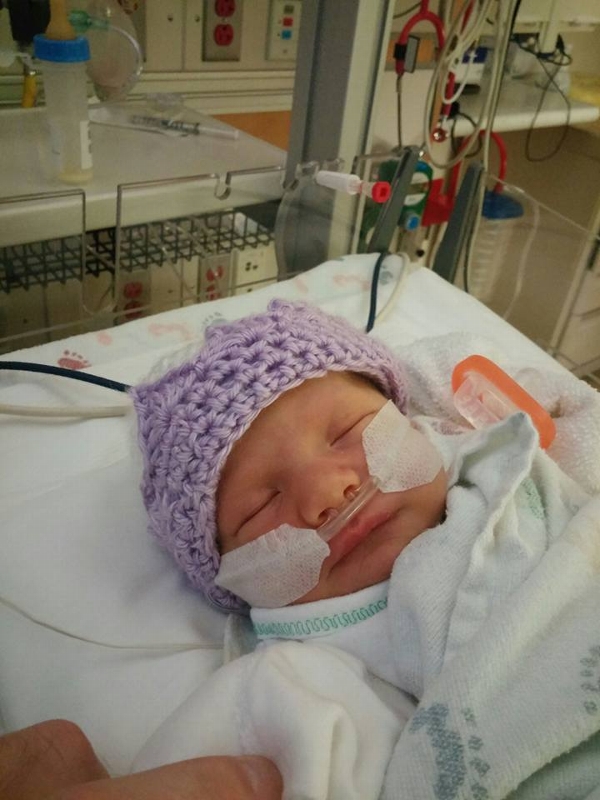 Emma's almost four now and full of life. But we are ever grateful for the caring professionals that were by her side during her first weeks in our lives.
You can share your Why I Extra Life story by visiting: childrensmiraclenetworkhospitals.org/guest-post and be sure to sign up for Extra Life to help heal kids in hospitals across North America.