97.1 WASH-FM Raises More than $500,000 for Kids
97.1 WASH-FM hosted their 8th annual WASH Cares for Kids Radiothon on December 15 and 16. They rallied our community to support Children's National Hospital by sharing stories of hope and healing, including interviews with patient families and hospital staff.
The on-air talent team broadcasted live for 28 hours at the iHeartMedia studios in Rockville, MD. They encouraged listeners to become "Miracle Makers" by committing to a recurring donation of $20 per month. In total, the event raised more than $500,000, bringing WASH-FM's lifetime giving total to more than $4.3 million!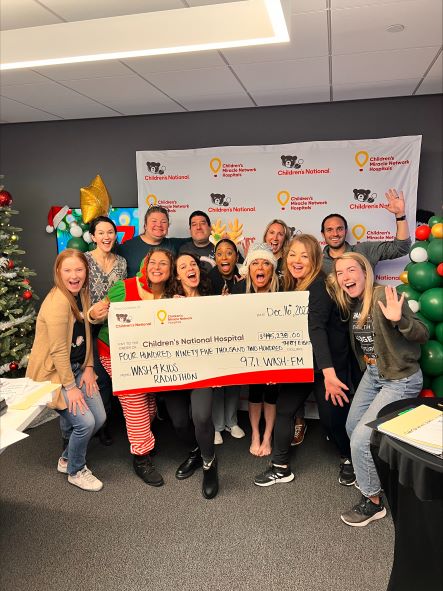 A sincere thank-you to all of the WASH-FM listeners, Radiothon sponsors and community leaders who help make this event so successful each year. Your support ensures that every patient at Children's National receives world-class care.