El Zol 107.9 Gifts Hope and Healing for the Holidays
El Zol 107.9 delivered amazing support for local kids and families this holiday season through their 15th annual Radiothon to benefit Children's National Hospital! For 26 hours on-air, El Zol encouraged listeners to give generously to provide hope and healing. They inspired the community and demonstrated how each donation makes a tangible difference for families in need.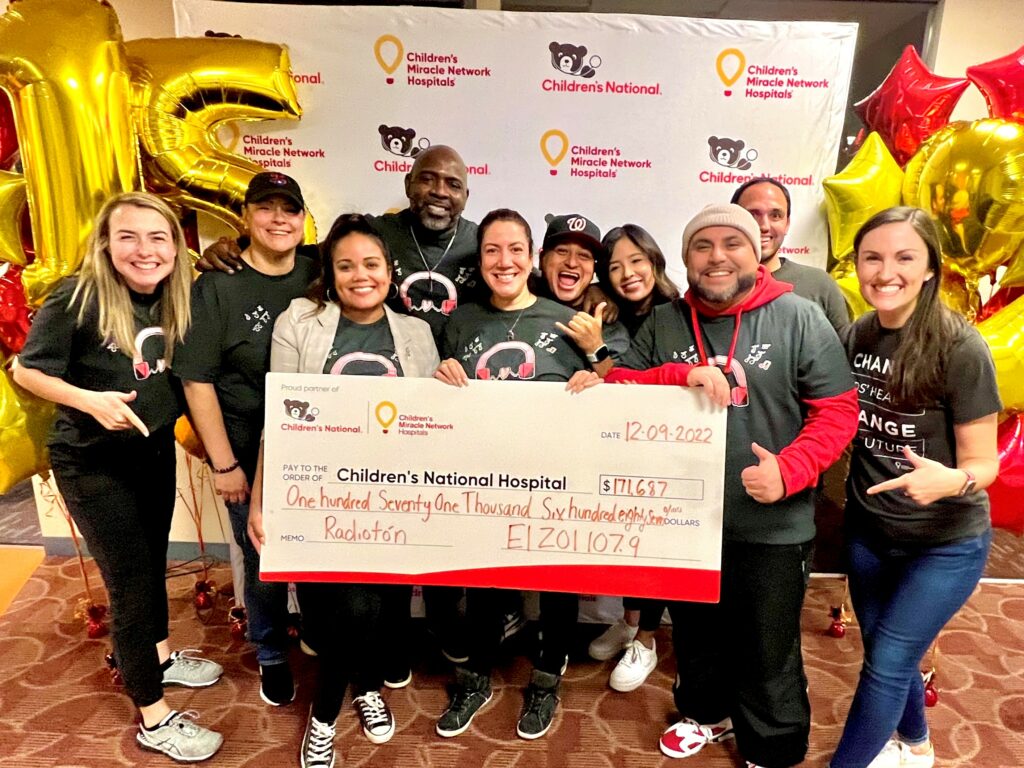 The community united and successfully raised$171,687! Thank you to listeners, partners and families who joined to make the 15th anniversary a celebration of impact. Together, the El Zol 107.9 community has raised $5.3 million since 2008! Together, we're helping kids grow up stronger by funding world-class, compassionate care.